Sanctification
On 15th of January 2008, on the auspicious day and time of MakarSankranti, the idol of Shani Bhagwan was sanctified and energized by Gururaj Omkar Mahraj.
MAHA RALLY
On 1st of May 2008, Gururaj Omkar Maharaj organized a huge rally from Shaneshwar Sansthan to Shani Shignapur. Thousands of devotees with their vehicles took part in this rally. They got a grand welcome by the trust at Shani Shignapur.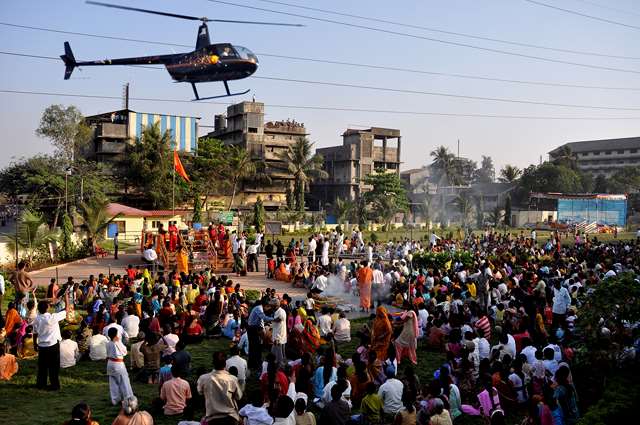 Flowers Showering from Helicopter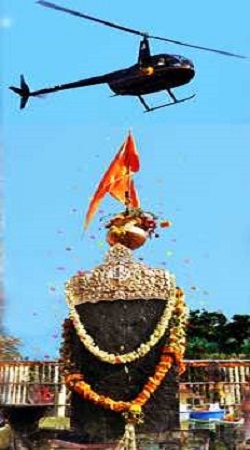 The name and fame of Shaneshwar Sansthan got widespread in a short span of time. After Shani Shignapur, Shaneshwar Sansthan has been the only awakened sanctum of Shanidev. On the auspicious occasion of Shani Amavasya in 2009, Gururaj Omkar Maharaj, showered flowers on the idol of Shaneshwar from helicopter in Dombivli. Lakhs of devotees came to worship Shani Dev on that day.
A Brief History About Sansthan